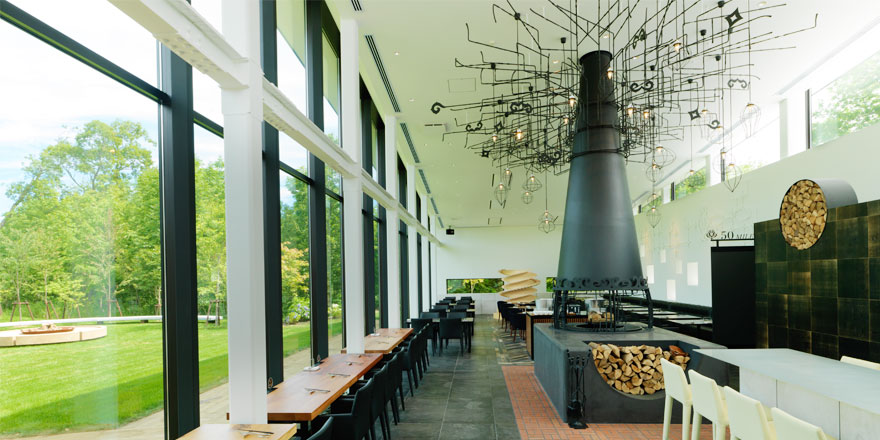 Rejoice in "Onuma Slow Food"
and enlighten all five senses!
Discover an all-new Resort Hotel style from the Tsuruga group; where creative French meets Onuma Slow Food, at EPUY.

A restaurant that greets and relaxes you with its white walls and fireplace, plus Ainu decoration as a symbol of Hokkaido. Amid rich nature all around, and bright light, enjoy deliciousness throughout all four seasons.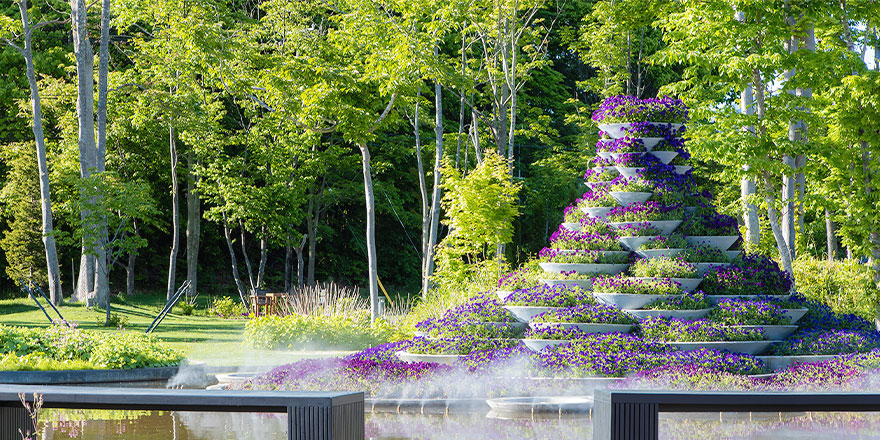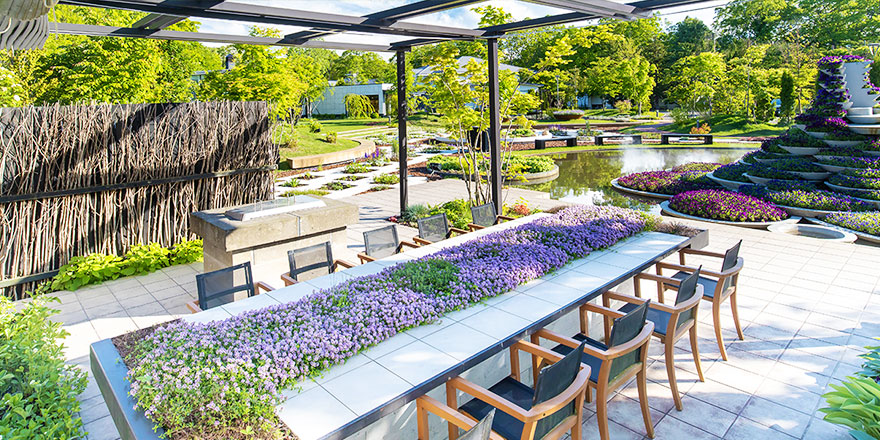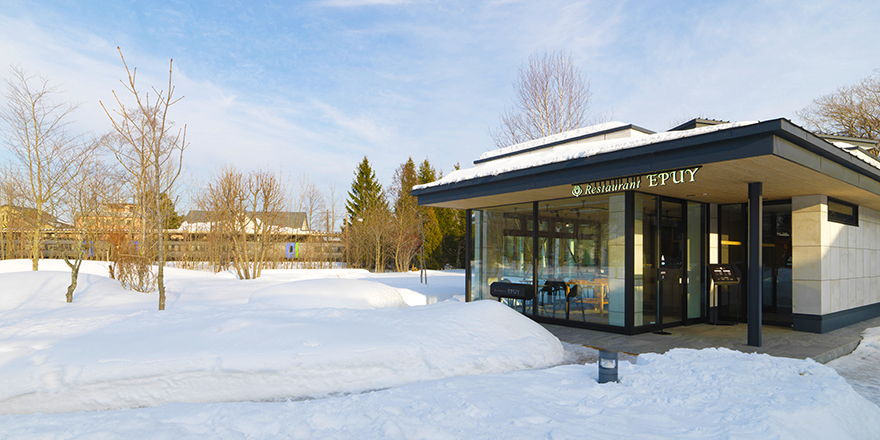 Capitalizing on the very best local produce:
"Onuma 50 miles Slow Food"
From within a radius of 50 miles (about 80km) a number of creative dishes took shape, made from foodstuff carefully selected in the Onuma area. Time and toil spent on these dishes, lovingly prepared with hospitality for unbeatable dining pleasure.
*At the restaurant, we will strengthen further infection prevention measures so that everyone can enjoy it with confidence.