GARDEN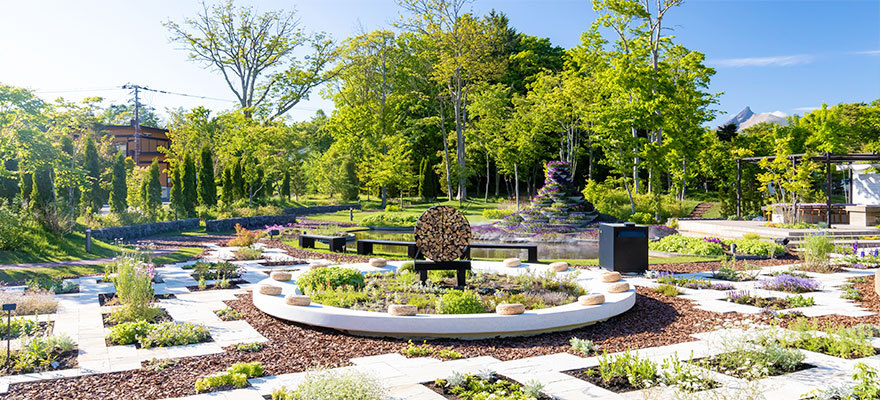 An EPUY garden encounter
celebrating the beauty of all four seasons.
In the Ainu language, the word 'EPUY' means "trees of flowers and fruit".
In Hokkaido, this means the Kitakobushi flowers which blooms while awaiting spring.
And just like this flower, whose blossoming signals spring on the way, the beauty of the Garden of EPUY also begins to emerge.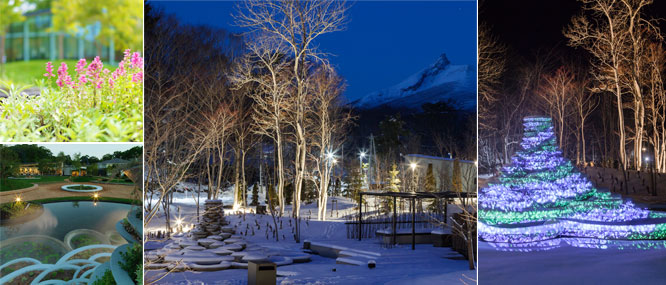 BAR LOUNGE

CRAWFORD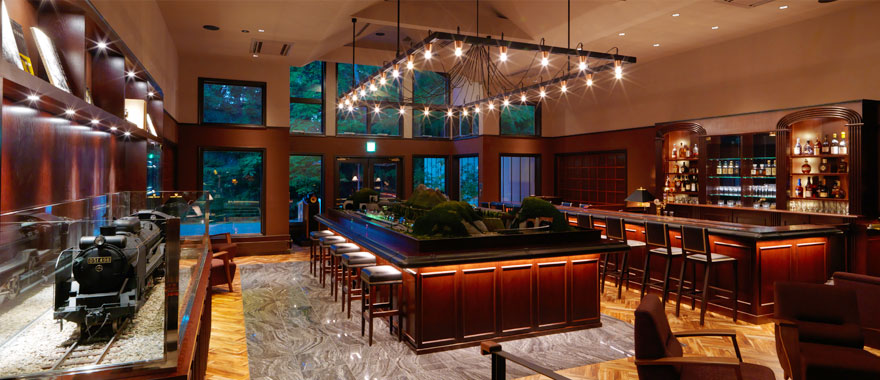 Enjoy the luxury and
precious adult time
Relax and enjoy carefree passing moments while pondering the history of Onuma.
A railway diorama that once traversed the area is also on display on the center table.
*We offer some free beverages in the BAR is not required additional charge for staying guests.*Beverages List
Opening hours
20:00 - 24:00
(L.O. 23:00)

DIORAMA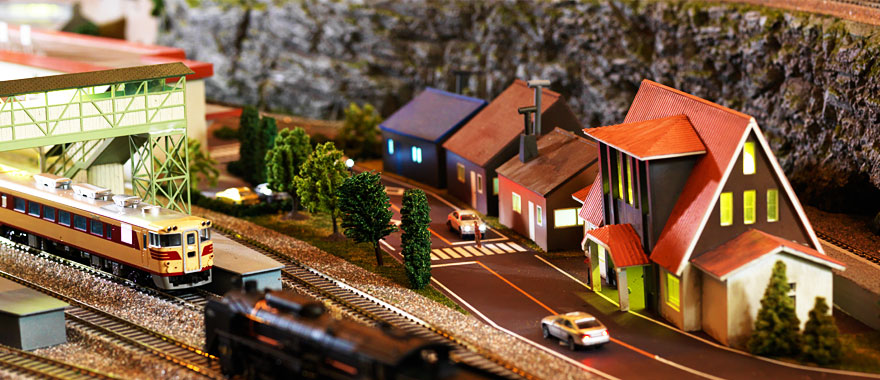 A spot bursting with romance,
that encapsulates the history
and romance of Onuma.
The bar lounge of the hotel houses a diorama corner,
featuring a railroad diorama and model of the SL, which once traversed the Onuma region.
A room full of romance, which you will never tire of.
The four buttons on the side of the diorama also let you operate each train.

LOBBY LOUNGE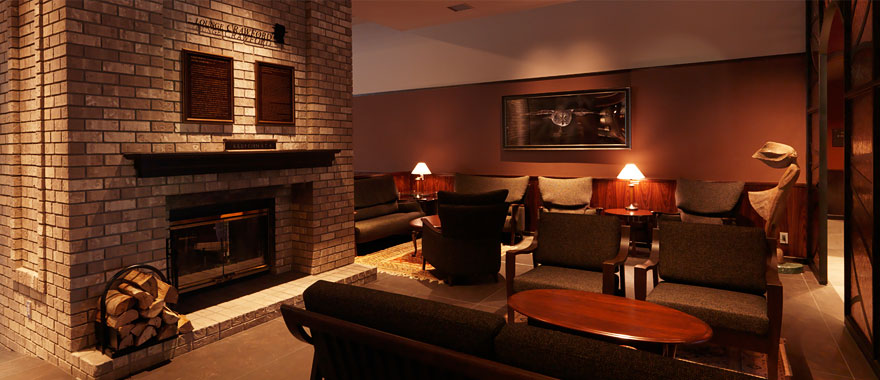 A lobby lounge embodying a calm adult space. The special lounge for staying guests also comes complete with an audio room. Please enjoy luxurious moments here. The lobby lounge is also where you can enjoy a welcome drink after checking in, and in the evening, savor marshmallows baked at the fireplace. Please nestle around the warmth and enjoy a relaxing evening.

BAKERY SHOP


BOULANGERIE EPUY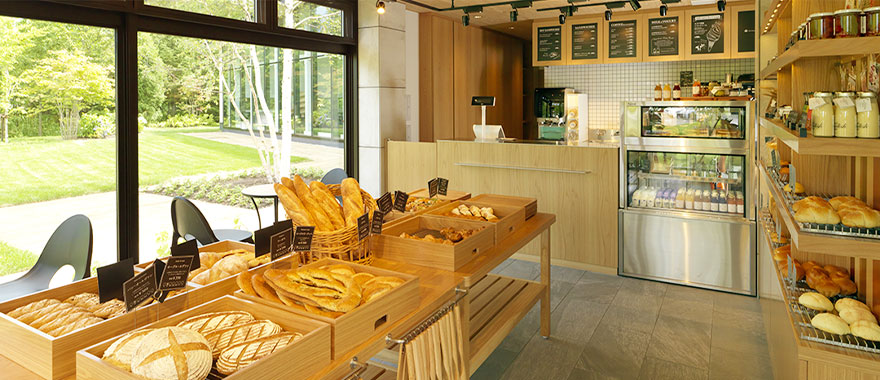 Craftsmen dedicated to using only 100% Hokkaido
wheat cook painstakingly and with sincerity, in this original bakery.
The aroma of rosemary French bread, eggs and milk without using water,
a buttery brioche dough and bread featuring hidden berries
the embodiment of bread bursting with the blessings of Onuma nature.
Opening hours
[2023.04.28~2023.11.30] 9:00-15:30
Regular Holiday: Every Wednesday

[2023.12.01~2024.03.31] 9:30-15:00
Regular Holiday: Every Tuesday & Wednesday

BOUTIQUE

NISEOU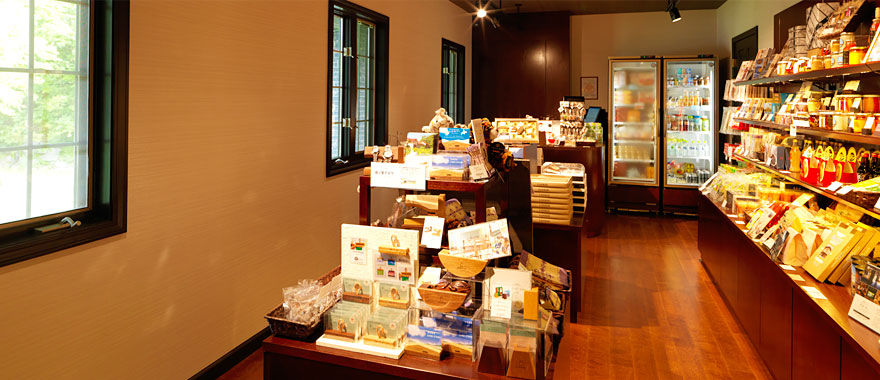 To commemorate your trip to Onuma
Shops offering the best of the region.
Nurturing memories of the trip with gifts for someone special. Or a reward for yourself.
Enjoy seeking out the best Onuma souvenirs here.
| | |
| --- | --- |
| Opening hours | 07:00 - 22:00 |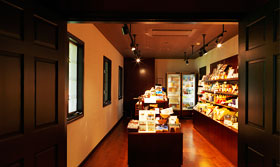 CIGAR ROOM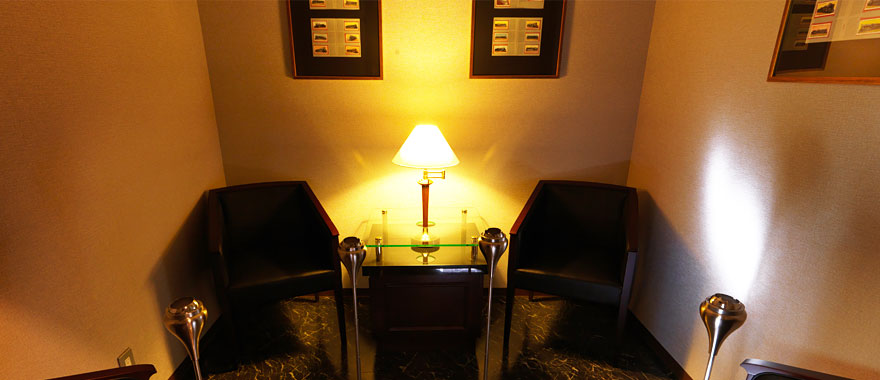 A comfortable space constructed for smokers
To maximize appeal, we created this getaway space,
with comfortable lighting and sofas and your relaxation guaranteed.
Please enjoy a blissful adult experience.
| | |
| --- | --- |
| Location | the 1st floor of "HERBS side" building |