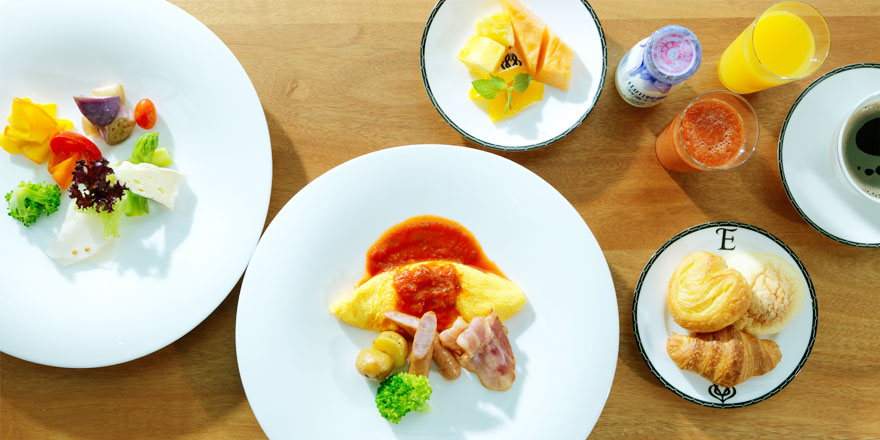 We bring main dishes made with eggs and other hot food to your table.
Meanwhile, enjoy the freshest fruit and vegetables, bread, soup and drinks in the morning time.
INFORMATION
[ NOTICE ]
*At the restaurant, we will strengthen further infection prevention measures so that everyone can enjoy it with confidence as below;

We will limit the number of people who can enter the restaurant and will guide you seat with a space between other seats.
* The half buffet for breakfast is changed to Western style dishes such as salads, soups, main dishes, breads, desserts, etc... and are served on the table.

**Depending on the situation, it may be changed and we may guide you.

In addition to the above, please note that we may change the business contents and operate it with the safety of guests and our staff members as the top priority.

Sorry for this inconvenience.
Dining time (90 minutes) 07:00 - 09:00 /
Last Entry 08:30