A room enveloped in luxury,
featuring a spa and a living space.
Envelop yourself in rich nature
and enjoy a special moment.
Bedroom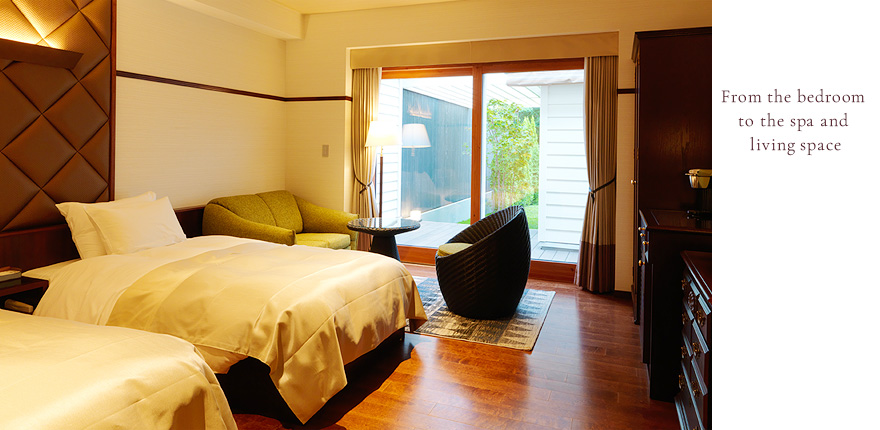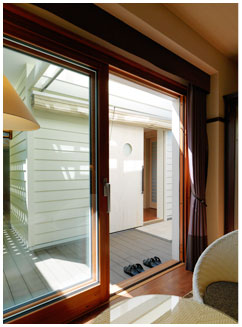 When you leave the bedroom and
venture onto the terrace,
the spa and living space await your visit.

Apart
Spa and living space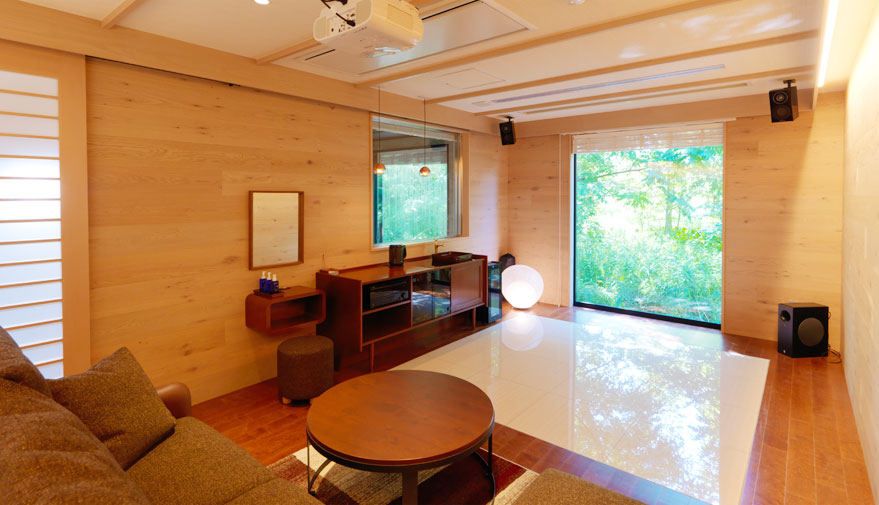 A living space featuring the welcoming warmth of wood, oversize projectors and a wine cellar. Please take your time to relax on the generous sofa. The tiles in the center of the room are warm in winter and cooling in summer. It is also recommended to make your stay as refreshing as possible, indulging in hot yoga, stretching and more.

Next to the living room ...
A spa
space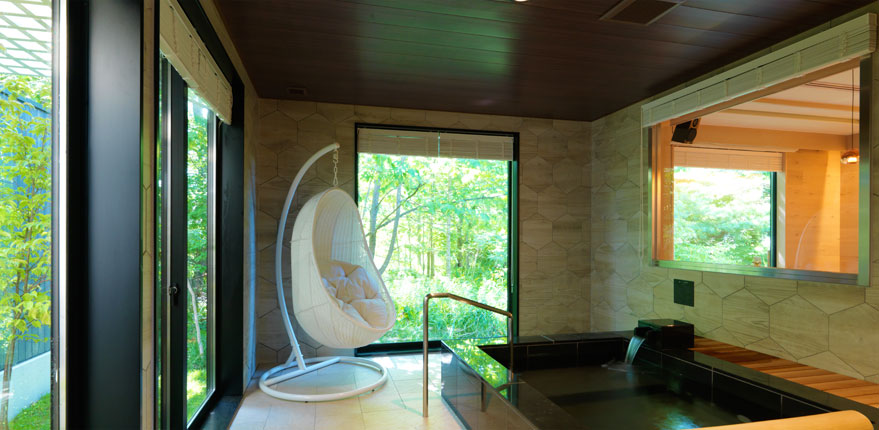 Next to the living room, enjoy a spacious spa facility such as the living room and the people continued.
In full of airy space, please try your pleasure the private moments.
Viewing point
If you

click

tap

on the floor plan icon, you can view the room as seen from that location.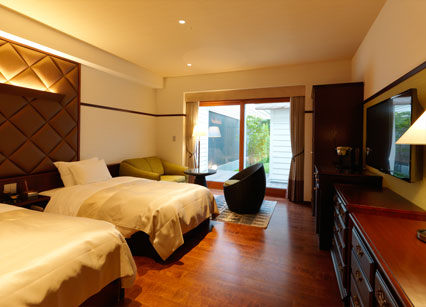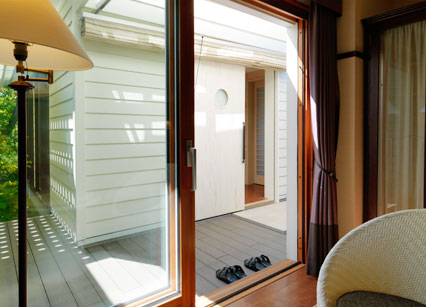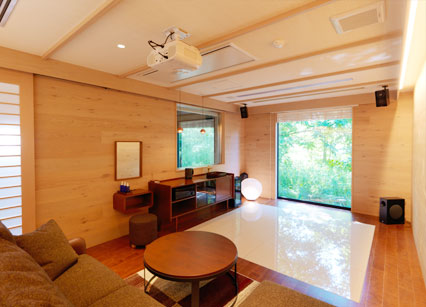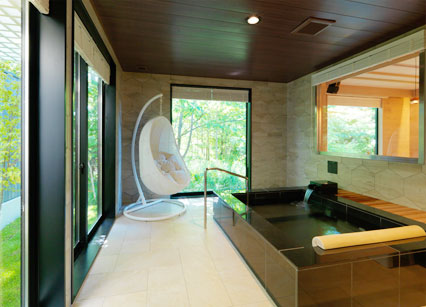 Floor plan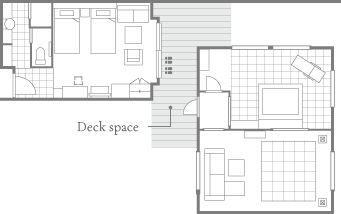 ※The configuration may vary from one room to another.
Area

69㎡~+
Deck 15㎡

Bed size

1100×2000mm
(sofa bed:900×2010mm)

Capacity

Number of rooms

Check-in / Check-out

Check-in 15:00
Check-out 11:00

View
※Please take off your shoes when entering the room.
※If the room is used by three persons, one person must sleep on the sofa bed.
BOOK NOW
Amenities・Equipment
Amenities

Towel

Body towel

Shower cap

Toothbrush

Hair comb

Shampoo

Conditioner

Body soap

Shaver

Equipment

Traditional monk's clothes

Pajamas

Socks

Disposable slippers

Coffee maker

Kettle

Hairdryer

Safe

Deodorants

Air Cleaner / Humidifier